About Us
We have expertise and experience in intellectual property and are based in Japan. We help you develop your business in Japan by leveraging IP, and provide the following services:
IP Intelligence for Business to recognize your position in the market and execute your business strategy successfully
Open Innovation to

help you collaborate with domestic and foreign companies through intellectual property

Business Development 

for

 overseas clients 

to help you business development in Japan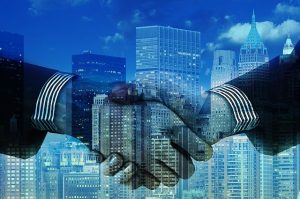 Satoshi Watanabe, the founder of WATANABE research & consulting is a consultant having extensive experience in the area of intellectual property. First, he started his career at IBM as an engineer. His job was to evaluate mainframe computers of Japanese competitors. Sometimes, he analyzed their patents and research papers to predict their next computers. He was honored to receive the president's award for that project. Also, he handled a copyright infringement lawsuit for computer software. He worked with in-house and outside IP counsels to prepare evidences for the court. After all, that was a good timing for him to move to the IP world. When the dispute was settled, he moved to the IP department. In the IP department, he had experiences to handle all types of IP cases over a decade; i.e. patent, copyright, trademark, contract and licensing.
Someday, he began to take an interest in open innovation. Then, he got a chance, bang on cue, to work for Intellectual Ventures (IV). IV has its headquarters in the US, and manages the world's biggest IP funds. In IV, he worked with researchers and engineers to create great solutions to future problems. Then, he developed patents for the solutions and licensed to its customers.
Currently, he utilizes his career and experience to help his clients develop their business at home and overseas by maximizing the value of their IP assets.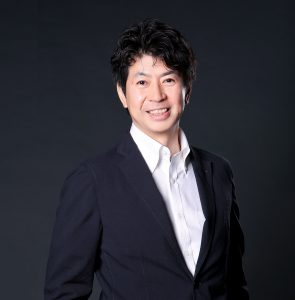 Satoshi Watanabe
---
Founder of WATANABE Research & Consulting
Services
IP Analytics
You need IP intelligence to recognize players in your market, e.g. who are your competitors and potential partners, how is your position in the market, what's strengths and weakness. We provide you with market research and other researches based on IP data.
On-Demand IP Department
You need to run IP operations in accordance with your IP strategy within the limited resource and budget. So, we offer the On-Demand IP Department service for you. You can outsource your daily IP operation work in a cost effective way.
Virtual CIPO (Chief Intellectual Property Officer)
The Virtual CIPO service provides you with a CIPO function on an outsource basis. We help you develop your IP strategy consistent with your business strategy for the success of your business. Also, we help your higher management team make right decisions from an IP perspective.
IP Development
We help you develop quality patents, trademarks, and designs which you will be able to actually use for your business.
Open Innovation
Technology Transfer, IP Transaction, On-Demand AI Team
Open Innovation provides you with opportunities to reduce research costs, spread risks and bring innovations to market more quickly. Therefore, it is now one of important strategies for you. The Open Innovation service can help you identify potential partners. Also, we are willing to play the role as a bridge between you and the identified potential partners. Since we have a global network, e.g. US, EU, Israel and China, we can help you cross-border open innovation. Furthermore, we can develop solutions for your problems by ourselves, since we have a team of world-class technical experts. It is the On-Demand AI Team service.
Business Development
Are you planning to expand your business to Japan? If so, we can help you. We provide you with a cost-effective business development service. We will act as your Japan desk or branch office to support your business. Also, we can help you find your business partners to establish a Joint Venture (JV) or conduct Mergers and Acquisitions (M&A).
Maximize the value of your IP assets
We help you to develop your business at home and overseas by maximizing the value of your IP assets. If you have an interest in working with us, please feel free to contact us.
Recent IP & Business Blog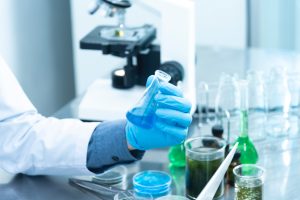 Japanese Government to Tackle Problem of Jointly-Owned Patents between Universities and Industry
Projects

Foreign Filing Network of Patent and Trademark
---
Working with The PCT Network, we introduce to Japanese IP firms the foreign filing network of patent and trademark. The PCT Network is the largest foreign network of IP professionals in the world for foreign filing, and connects international associates in order to provide the best IP filing services around the globe. For Japanese, please check here.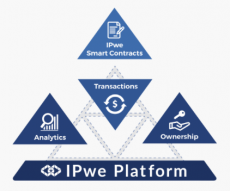 IPwe Patent Transaction Platform
---
Working with IPwe, we introduce their unique patent transaction platform to Japan. IPwe created the first platform for the world's patent ecosystem, connecting buyers and sellers of patents and patent-related services, creating a tradable asset. IPwe leverages the power of artificial intelligence (AI), data mining, predictive analytics and blockchain to unlock global patent value. For Japanese, please check here.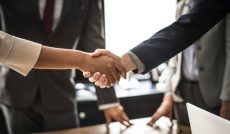 Cross-Border Investment & Collaboration
---
Working with a US-based M&A advisory firm, we will help our clients in Japan find opportunities for investment in and partnerships with US and European technology companies, which includes setting up of joint ventures to manufacture products of such technology companies, and do sales and marketing in Japan and other Asian countries.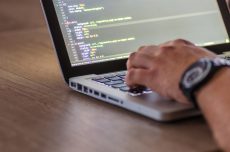 BijuSoft On-Demand AI project
---
Working with BijuSoft having a project of top experts in various field of AI, we will assist our customers to integrate the most advanced AI technology in their products. We will also help the customers improve their business by solving their hardest data analytics, IoT, and mobile computing problems to harness the treasure trove of information hidden in their business data. Please check here for more information.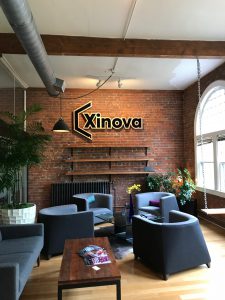 Xinova Invention Program
---
We are assisting Xinova, a global open innovation platform provider, to find great talent who has potential for invention and assist them to develop new solutions to solve a variety of problems faced by its customers and also develop new applications based on existing technologies owned by the customers. The inventors who develop such good solutions or applications that the customers select or the like will be able to receive monetary rewards. Please contact us if you have interest in joining Xinova's innovator network to invent with us.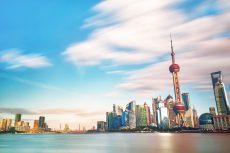 China – Japan technology transfer
---
We are assisting a Chinese incubation company HTB Innovation with technology transfer between their client companies and Japanese companies or research institutions.
Contact Us
Email:
info@watanabe-rc.com